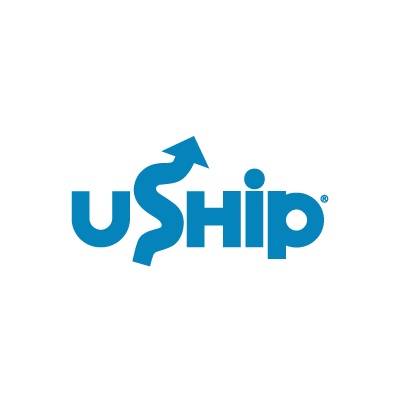 UShip- Winner – Most Innovative Shipping Company
Uship were commended for their recent growth, having helped over 670000 customers, real-time tracking analytics and excellent customer reviews. UShip were winners in the Trade Finance Global Shipping Awards for "Most Innovative Shipping Company".
What does UShip do?
We optimize transportation by connecting people who have things to shipper with carriers who have space on their lorries.
Where do you see shipping and logistics headed in the next 3 years, and what are the main challenges in the sector?
Like many industries, we see shipping and logistics becoming far more automated in the coming 3-5 years. We'll see this happening around spot market pricing, automated booking, mobile apps, software-as-a-service, data analytics, and everything from finding capacity to payment.
But to that end, the logistics industry has been slow to embrace such change. For decades, it's had a very "we've-always-done-it-this-way" attitude and this has led to inefficiency and millions in economic waste as many lorries drive around empty. While things like hospitality, personal transport and other industries have been disrupted, the freight industry tends to have more moving parts and faces some unique complications, which makes the adoption of freight-tech crucial by the end of the decade.
What has been the companies biggest achievement in the last year?
We saw a 35% increase in transaction numbers in 2015 and that trajectory continues to climb early 2016. Two key things drove that: the adoption of our mobile app and the increase in repeat business shippers. On mobile, we've spend significant development time getting that right and it's paying off.
Today, 50% of both transporter bids and their customer communication take place via the app. We want it to go higher, but 2015 was a defining year in that regard. For business shippers, they are starting to discover that linking directly to freight carriers —is a preferred experience. We saw a record number of repeat business shippers on the site, which played a big part in our record year.
It's a real honour to receive this award from Trade Finance Global, especially for recognising the value we bring to millions of people around the world who struggle to find a way to transport large items quickly and affordably. We've prided ourselves on using technology to disrupt the status quo of logistics, and as we find success in doing so, awards like the TFGs bring greater awareness to the cause.
Dick Metzler
Chief Marketing Officer, UShip
What is the strategic focus of UShip in the short to medium term? (1-5 years)
Our roots, starting back in 2004, we were primarily a marketplace for consumers shipping larger than parcel items, such as cars, boats, motorcycles, household moves and more. While it helped an underserved market, we also realized that the frequency of shipping is more episodic in nature.
So over the last year or two, and for the foreseeable future, we'll be focused on the business shipper, who transports thousands of shipments every month. We'll still continue to provide consumers that avenue to ship whatever large item they have, but more dedicated resources will be put toward larger freight volumes. This will also include enterprise solutions starting with the announcement of major partnerships with global freight companies in 2016.