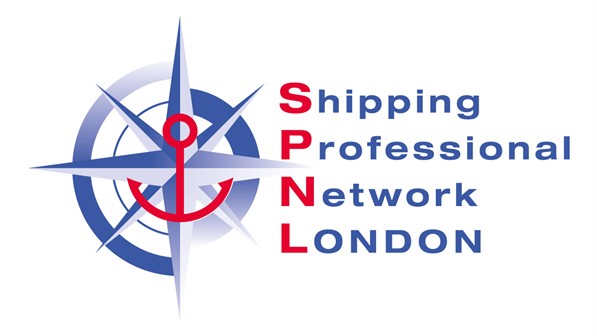 Shipping Professional Network in London – Best Shipping Network
SPNL (Shipping Professional Network in London) has one of the strongest networks and an authority in the shipping and maritime industry, connecting leaders within their fields, which is why it was awarded "Best Shipping Network" at the Trade Finance Global Shipping Awards for Excellence.
In 10 words or less, what does Shipping Professional Network in London do?
SPNL is a networking platform to promote and connect young shipping professionals.
Where do you see the maritime sector headed in the next 3 years, and what do you see as the main future global trends in the sector?
A key strength of our maritime centre is maritime financial services. If we look at the last 3 years we have seen many new entrants, notably from Asian banks which have entered to support domestic shipbuilding industries. In the next 3 years we expect this trend to continue, albeit at a more sedate pace, as their local shipbuilding industry comes of age. Overall, we do not expect the landscape to change much as there will always be a need for maritime financial services, which will evolve to meet the global industry's needs.
What are you doing to promote London as a Maritime Financial Centre?
Apart from being a platform to promote and connect the next generation of young shipping professionals, we are actively involved in promoting our maritime financial centre. From studies on how to attract investment, nurturing of talent, to promoting London as a Maritime Financial Centre to the world, namely:
Studies
SPNL FutureLondon report, which is an initiative that gathered the views and opinions of London's young shipping professionals on what needs to be done for London to retain and improve its position as a global maritime capital.
Participating in important studies. These being the Maritime Growth Strategy (a wide-ranging study that will look at how to boost the UK's multi-billion pound maritime industry launched by Transport Minister John Hayes and chaired by Lord Mountevans Chairman Maritime UK, Maritime London and the current Lord Mayor of the City of London and the white paper addressing the skills shortage "Maritime Skills Gap for the maritime & offshore industry".
Promoting London to the world
A key supporter and driver of London International Shipping Week (LISW) since inception. LISW – Propelling World Trade is an important industry event focusing on London's vital role in the positive development of global shipping.
SPNL is proud to also have done its part in promoting the UK as a world-class maritime centre by being contributing to the official London International Shipping Week (LISW15) maritime business services promo video, which was hosted by the UK Shipping Minister, Robert Goodwill MP, also featuring Jeremy Penn (CEO Baltic Exchange), Marcus Bowman (President UK Chamber of Shipping).
Joint-event with Maritime London where we hosted the UK Shipping Minister with the underpinning message being that the UK is "open for business".
Nurturing talent
Mentorship. We are providing mentorship to a network consisting broadly of young university students, as we recognise that these are the young shipping professionals of tomorrow and this will better position them when they eventually the market.
It's a huge honour for SPNL to be recognised as the Best Shipping Network. We are very proud that our passion and dedication to connecting and promoting London's young shipping professionals has been acknowledged in the prestigious TFG Excellence Awards.
Claudio Chiste
SPNL Chairman (Shipping & Marine Finance at Investec Bank plc)
What is the strategic focus of SPNL in the short to medium term? (1-5 years)
Locally, we will continue strengthening our London network and contributing to our maritime community wherever we can, London is the location for highly developed, and sometimes world leading, sectors such as maritime insurance, legal expertise, broking, technical expertise, ship finance expertise/capital markets and education. In our well received FutureLondon report we identified that not capitalising on these strengths could jeopardise London's strong market position
On the international front: Through a growing network in select maritime centres around the world, this is an opportunity for young shipping professionals to connect with like-minded professionals around the world. This s also an opportunity for our maritime centres to learn from each other, from our side, this would be the spreading of the cherished values which London represents, namely:
English law. Being born in the maritime cluster of London, we feel well placed to promote transparency and accountability of the prevailing preference for English Law system and the adoption of Admiralty law (Maritime Law) which governs maritime offences and defences.
The concept of Our Word, Our Bond. The motto of the Baltic Exchange founded in 1744, which symbolises the importance of ethics in trading, as members need to rely on each other and their principals for many verbally expressed contracts (only later confirmed in writing).
Whilst each maritime centre is undeniably unique, this approach to doing business – brought about by a rich centuries old maritime history of our maritime centre – brings a level of transparency and competitiveness to the world.